Overwhelmed and frustrated with your computer technology? We are here for you.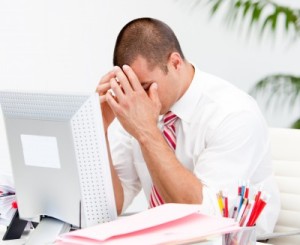 When investing in computer technology, most business owners expect that it should help their business run more efficiently, allow their employees to be more productive, and simply make life easier.
Unfortunately, many business owners find themselves overwhelmed and frustrated with their computer systems and other modern technology. Does any of this sound familiar?
something is always crashing
employees don't know how to use the new software efficiently
the company website isn't generating leads and sales
data backups are haphazard – if they exist at all
 Help is just a call or click away!
At East Texas Computer Help we can reduce your technology induced stress as well as save you time and money. We have the knowledge, expertise and real working experience to solve your computer related problems. Click on the links below to discover the many ways we can help reduce your stress and increase your bottom line.
[hide-this-part morelink="Technology Consulting"]
Software/hardware installation & repair
Software/hardware design
Software/hardware integration (including phones & tablets)
Software training[/hide-this-part]
[hide-this-part morelink="Online Marketing"]
Website design
Website design
Online business management
Social Media Integration
Web graphics[/hide-this-part]
[hide-this-part morelink="Data Protection"]
Virus removal/protection
Online & local backup solutions
Total computer backup
Computers & smartphones[/hide-this-part]
[hide-this-part morelink="Computer Monitoring"]
Laptop/tablets/phone communications
Location monitoring
Theft protection
System threats (desktops/laptops)[/hide-this-part]
Don't spend another moment stressed about your technology. Call us today! 903-586-0938